Ride your quiver with our favorite powder boards of 2022-23
It's not secret that one of our favorite benefits of Drift boards is the ability to ride any snowboard in the backcountry. There are have never been more amazing boards and shapes out there and we love trying to find the very best one. We rode a lot of boards last season and here were our top five!
Telos may be a brand flying under the radar for many snowboarders, but they make a legit board. Telos are the "house" brand for the snowboard factory GP87 where many of your favorite boards are likely made. Mega reviewer Angry Snowboarder has been preaching the radness of the Telos Back/slash for a couple years now, and we love that board too, but we had even more fun on the Caldera. The long, wide nose combined with a bunch of taper made this bad boy one of the surfiest and most fun boards we rode all year.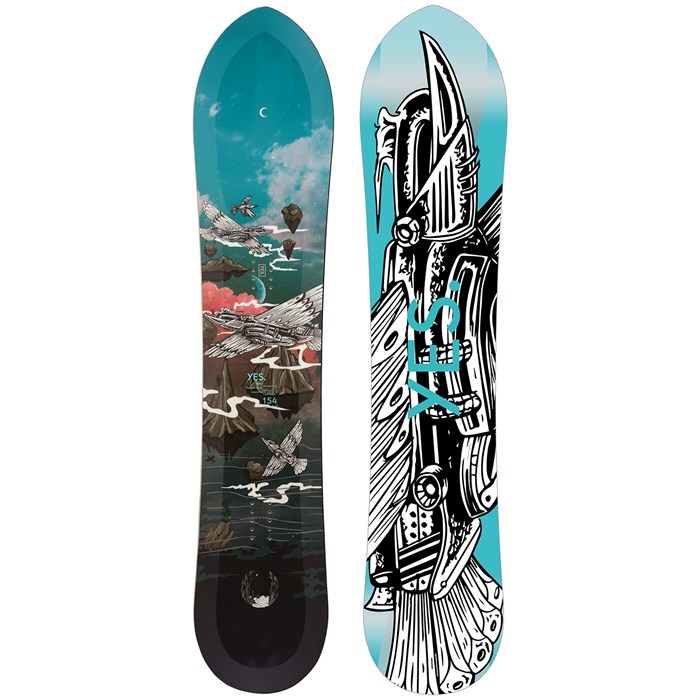 Yes makes a bunch of fun boards with great sale and legit features. We loved the PYL in the steep and deep, the Hybrid on average days, and the Greats in firm snow. But the 420 Powderhull was the winner last year when it came to just straight up surfing the pow. The guys at Yes know what's up when it comes to snowboards!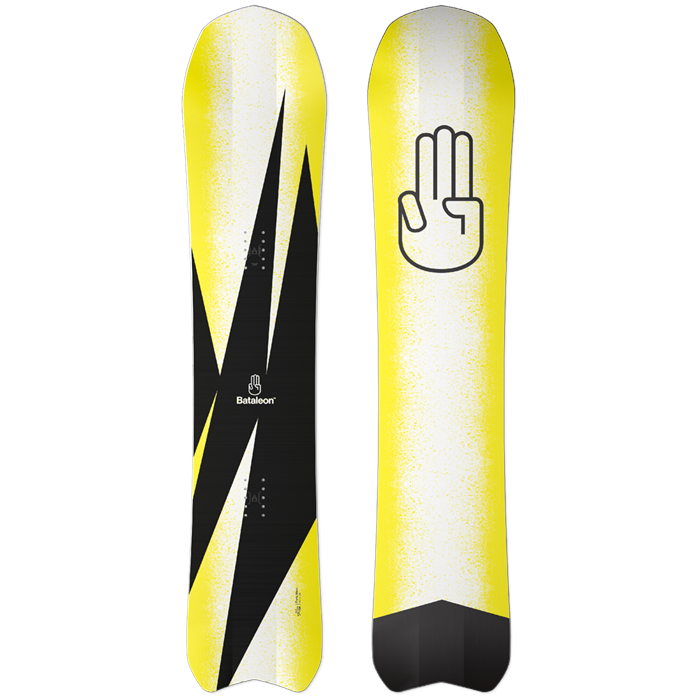 I guess there are some crazies out there who don't get along with Bataleon's 3BT tech, but what can we say except that we love it? While we don't think it instantly negates every other "traditional" snowboard, we do think the 3D base tech adds some really cool features to the board: specifically it gives Bataleon boards excellent float while still running a snappy, full camber profile. We are also really fond of carrying shorter, wider boards on our backs. The Party Wave ticks all the boxes for a killer board to pair with your Drift boards. We also happen to think that Bataleon has some of the best looking designs out there right now. 
This isn't the most popular board out there but you'd have to be nuts to overlook a board designed by Wolle Nyvelt. Need proof? watch this. Every year Salomon gives Wolle the freedom to design a snowboard of his choice and he brings all his experience with backcountry freestyle and pow surfing to bear on these boards. In short, they absolutely rip! This was one of the best all-around pow boards we've ever ridden. Not a surprise coming from a shaper so experienced and skilled. 
There's some debate on the forums out there about just how "true" the Archetype is as a pow board and fair enough, but I think those conversations are missing the point. The Archetype isn't just a unique shape (one of the best looking boards out there, IMHO) the board absolutely rips. In almost 30 years of snowboarding, I don't think I've even been on a board that impressed me so much out of the gate. The super wide, floaty nose, the extreme taper, and the forked tail all work together to create a board that gives float, power, and confidence in all conditions. If you don't trust us, trust the many five-star reviews on Endeavor's website. This is simply one of the best boards ever designed.